CLICK HERE TO START READING
CLICK HERE TO CONTINUE READING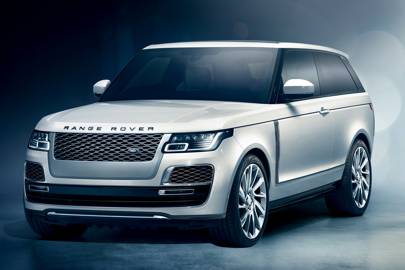 Range Rover has just taken the "U" out of SUV, and junked a couple of doors for good measure. Although the original Range Rover arrived in 1970 as a two-door, complete with a cabin you could hose out, the world's most imperious off-roader has come a long way in those near-50 years. In closing the circle, the SV Coupe aims to be nothing less than the ultimate Range Rover.
It's a big claim, not least because Land Rover products seem to attract a disproportionately high number of after-market specialists, many of them occupying the land that taste forgot. But as the SV badge indicates, this is from the company's Special Vehicles Operations skunkworks and so the result isn't just copper-bottomed, it's also surprisingly subtle. As the covers are whipped off during a pre-Geneva show preview, the SV Coupe elicits more of a warm murmur of appreciation than any unseemly air-punching. Over to SVO boss, John Edwards.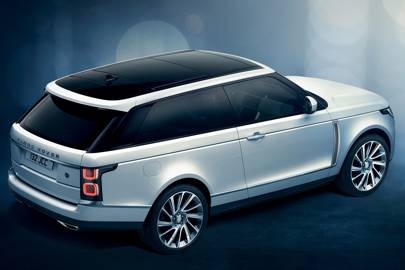 "The SV Coupe is about amplifying our core values. We want to create cars of great distinction," he says. Meanwhile, the garrulous force of nature that is Land Rover's award-winning design director Gerry McGovern puts it this way: "The Coupe is something of a heritage statement, but we've remixed the elements in a way that makes it relevant to today. SV products aren't better than our other cars, they're just more of… what we're good at. The Coupe clearly alludes to a sporting prowess, but it also has a formality."
When we gently proffer that we were expecting something a bit wilder, Gerry's reply is withering. "I didn't want any silliness. This isn't a car for kids."
Read also:
These are the most reliable used cars
Indeed. The SV Coupe is also the fastest Range Rover, powered by a supercharged 5.0-litre, 550bhp V8, good for 165mph all-out and 62mph in around five seconds. But that's missing the point. Only 999 are going to be made, and prices start at £240,000.
And "start" is a key word here. Jaguar Land Rover's SVO outpost is pushing the boundaries of what's possible in high-end automotive couture. In other words, your £240k doesn't just get you arguably the prettiest Range Rover to date, it also admits you to a world of bespoke wonderment. "Personalisation is part of the proposition," Edwards continues. The clients who have already signed up are spending, on average, £100k on top of the base price. That'll be a very profitable proposition.
The possibilities may not be technically endless, but you could certainly go mad trying to nail the perfect SV Coupe. To avoid this definitively first-world problem, SVO will abseil in a SWAT team of experts to steer you through the possibilities. In excess of 100 exterior paint colours are available, although they can "match to sample" hues, too. Although I personally still shudder at the prospect of two-tone paint, it's back in vogue here and looks pretty cool, it must be said. You can go "duo-tone" inside, too, with contrasting colour leather on the front and rear seats.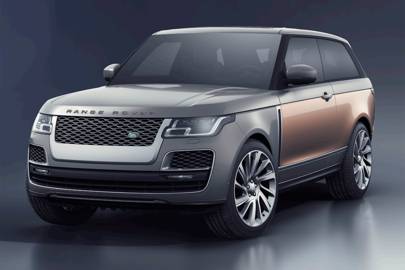 Jason Barlow's bespoke Range Rover SV Coupe, a homage to the original 1970 Range Rover, the two-door in period Bahama Gold.
Bespoke quilt patterns, contrast stitching, head-rest embroidery, door-handle and tread-plate engraving, and badging made of semi-precious metals are all on the menu. GQ had a consultation with two experts – real customers are served lunch by a Michelin-starred chef at this point – and attempted an homage to the original 1970 Range Rover, the two-door in period Bahama Gold (recently reactivated by JLR's classic division, at £135k a pop). It's more bronze than gold, but we'll take it. The other tempting option is the "liquid metal" Liquesence paint, which features a rich silver with ultra-thin aluminium flake pigments within its multiple layers. That's a £30,000 option.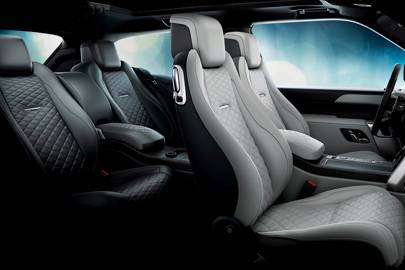 The car itself is all-new, apart from the bonnet and lower tail-gate. Part of the formality McGovern refers to is achieved by the two-part grille, which uses two different types of mesh with a metal surround. The Range Rover script is handcrafted by artisans in Birmingham's Jewellery Quarter. The laser LED headlights come from somewhere else, and illuminate the road ahead like the runway at Heathrow. The car sits 8mm lower than standard, although the wheel-base is identical. The more you study the SV Coupe's silhouette, the more you realise how much graft has gone into it, particularly in narrowing the glass area. It's the also the first Range Rover to be available with 23-inch alloy wheels.
Inside, there are new heated and cooled 20-way adjustable seats, a 1,700w, 23-speaker Meridian audio system with a dual-channel subwoofer, and some incredible new cabin treatments, including a Nautica veneer that fuses walnut and sycamore together to genuinely stunning effect.
Of course, a Range Rover is a Range Rover is a Range Rover, so it'll climb mountains and wade through 900mm of water. But what lunatic would even think of doing such things?
CLICK HERE TO READ FULL ARTICLE