Full movie MP4/MKV download with English subtitle
Andrea Yates was a devoutly religious person, as was her husband Russell. They both followed the teachings of Michael Woroniecki, a zealot who Russell had met in college. Woroniecki preached that all women are born in sin and that any woman who uses birth control or works outside the home is cursed, thus damning their children to Hell. ⁠
With Woroniecki's teachings filling her head and depression as well as postpartum psychosis crippling her mental state, Yates soon lost her grip on reality. She began suffering from psychotic delusions that she was not living righteously and that her children could never be saved while they were still alive.
She decided that the only way to let them enter Heaven was to kill them and allow herself to be punished for the crime, thereby redeeming them in the eyes of God. So, on June 20, 2001, she drowned her five children in the family bathtub one by one.
Andrea Pia Kennedy was born in Houston, Texas, on July 2, 1964, and she thrived at Milby High School. She was the class valedictorian, a member of the National Honor Society, and the captain of the swim team. In addition, she developed an eating disorder and contemplated suicide.
Andrea Yates graduated from the University of Texas School of Nursing in 1986. In 1989, while working as a registered nurse, she met Russell Yates. They were both 25 years old and deeply religious when they moved in together, and got married on April 17, 1993.
The couple pledged to have as many children as nature would permit. In the following seven years, they produced five children, each named after a biblical figure.
They were both 25 years old and deeply religious
But it seems that with each birth came a new, more severe episode of postpartum depression. And by the time Mary was born in 2000, Andrea Yates was already gravely impacted by Michael Woroniecki's religious doctrines.
Andrea Yates' Extremism in Religion
In college, Russell Yates had met Woroniecki. Woroniecki was an unaffiliated minister who taught a fanatical version of morality that could only emanate from an extreme home.
In 1997, the Yates family resided in a camper van purchased from Woroniecki, and Andrea began homeschooling her children in a 38-foot mobile house. In addition, she was experiencing more severe episodes of postpartum depression. In 1999, following the birth of her son Luke, she was prescribed Trazodone.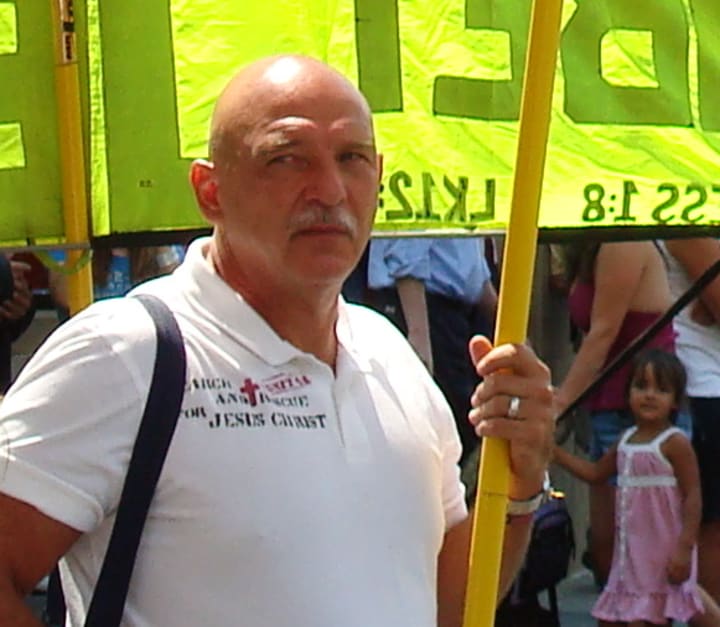 Then, on June 17, that year, Andrea purposefully overdosed on the antidepressant, resulting in a 10-day coma. And on July 20, following her discharge from the hospital, Russell discovered her with a knife to her throat and pleading to die.
As Andrea had heard Woroniecki speak, she was persuaded that women sprang from sin and that hell-bound mothers would watch their children burn in hell.
"It was the seventh deadly sin," said Andrea Yates from prison. "My children weren't righteous. They stumbled because I was evil. The way I was raising them, they could never be saved. They were doomed to perish in the fires of hell."
"It's a delusion she probably wouldn't have had had she not met the Woronieckis," Russell said. "But certainly they didn't cause the delusion. The illness caused the delusion."
Under subsequent observation, Dr. Eileen Starbranch said she found Yates "among the five sickest patients" she ever had, and she prescribed the antipsychotic Haldol, which appeared to improve Yeats's condition. Andrea seemed to improve. She was exercising again and resumed a stable homeschooling schedule.
Andrea Yates was advised by psychiatrists not to have any more children due to her depression, but they disregarded this recommendation. Mary was born to Andrea on November 30, 2000. The family had by then purchased a small home in Clear Lake, Texas.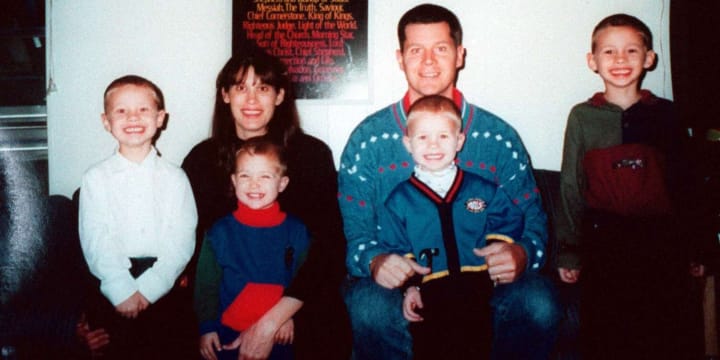 Andrea resorted to the Bible after her father's death in March 2001, but she also began self-mutilation and refused to feed her daughter.
During this time span, she was hospitalized multiple times, but the stays simply led with unenforceable recommendations for psychological evaluation. In addition, Yates stopped taking her medication on June 3, 2001.
Less than three weeks later, on the morning of June 20, 2001, at 8:30 a.m., Russell Yates headed for work. He planned for his mother to come look after the children an hour after he left. Unfortunately, it was already too late before she came.
Andrea Yates prepared cereal for her four oldest sons after saying goodbye to Russell. Then, she took Mary, who was six months old, to a bathtub filled with nine inches of cold water and drowned her, leaving her body floating in the tub.
Then, she returned to the kitchen and, beginning with the next-youngest while Mary was still visible, killed the remaining children in ascending order of age before laying their bodies on the bed. Noah, the eldest, attempted to flee when he saw his sister's lifeless body, but Andrea also caught him.
Yates contacted the police after placing Mary on the bed and leaving Noah in the bathtub. She then called Russell and told him to come back home.
Where Is Andrea Yates Now?
After police arrested Andrea Yates, she told psychiatrist Dr. Phillip Resnick that her children "would not grow up to be righteous." She believed killing them before they turned sinful had saved them from hell — and that only her own execution for killing them would defeat Satan on Earth.
Andrea Yates quickly confessed that she was the mother who drowned her children and claimed that she waited for her husband to leave before carrying out the crime. Even the family dog had been confined that morning to prevent him from interfering. George Parnham, an attorney hired by a family friend, defended her.
During the three-week trial in 2002, Yates' counsel used insanity as a defense to prevent her execution. In accordance with Texas law, she was found guilty of capital murder due to her inability to demonstrate that she was incapable of distinguishing between right and wrong.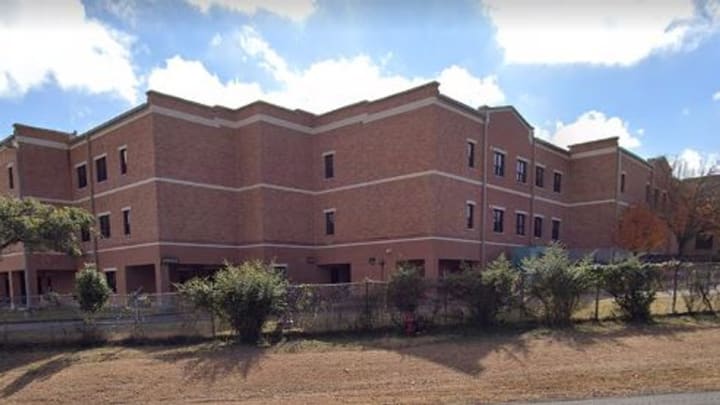 It was a tragedy that saddened the nation and brought attention to postpartum illness.
Yates, who is now 56 years old, was tried twice for her children's deaths.
She was found guilty of capital murder and sentenced to life in prison in 2002. Later, her conviction was overturned due to false testimony.
In 2006, a second trial resulted in a verdict of not guilty due to insanity. Yates was taken to Kerrville State Hospital, a center for mental health, where she currently resides. She has now spent one-third of her lifetime in an institution.
FASTEST DOWNLOAD SERVER
Download Complete Korean series with English subtitle, Download Full Indian movie with English subtitle, FZ movies download, Netnaija movies download, O2tvseries
We tell you where to download and how to download your favorite movies